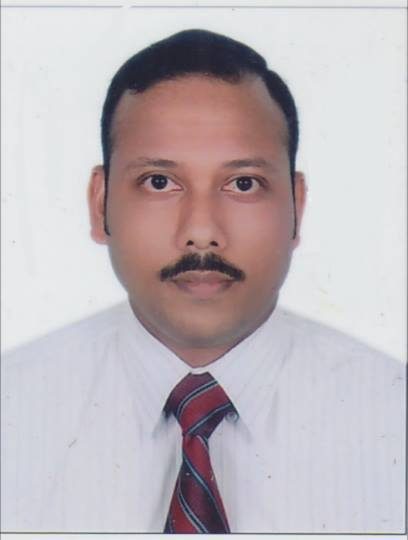 Mohammed Sajjad was born on a chilly winter day in January 1976. His father, Saif Uddin, was a government service holder who served in the Bangladesh Air Force for 25 years before retiring in 1993. His mother was a housewife. Mohammed spent his childhood in BAF camp Kurmitola, Dhaka Cantonment.
As he grew up, Mohammed developed a keen interest in commerce and eventually graduated with a degree in the field. Mohammed's career took him to many places, but he found his calling as an accountant at Gulf Fiberglass and Plastic Factory. Despite being far from his home country of Bangladesh, Mohammed made a new life for himself in Bahrain where he has been living for the past 20 years.
In his free time, Mohammed enjoys keeping up with the latest technology. He is always on the lookout for new gadgets and gizmos to add to his collection. But Mohammed's true passion lies in the financial industry. He has a wealth of experience that began in 2002 as a foreign exchange dealer at Zenj Exchange in Bahrain. From there, he climbed the ranks to become FC Cashier and then Branch Supervisor.
In 2012, Mohammed made the switch to Gulf Fiberglass and Plastic Factory where he worked as an accountant. His hard work and dedication paid off when he was promoted to Chief Accountant in 2015 – a position he holds to this day.
Mohammed's educational background is just as impressive as his career. He completed his B.Com from Titumir Govt. College under National University and pursued further education by enrolling in an M.Com (Accounting) program at Dhaka College as an irregular student. He also studied for one year at ICMAB in the CMA course before leaving to pursue an LLB course at Bangladesh Law College.
But life had other plans for Mohammed. He left the LLB program after six months and enrolled in an M.Com (Management) program at Tejgaon College where he passed the first part and was preparing for his final exam before deciding to move to Bahrain.
Mohammed found love and married Nahida Yeasmin on December 16th, 2004. Together they have two beautiful children – Nasif who was born on December 16th, 2008 and their baby girl Ariya who was born on May 3rd, 2015.
Mohammed's story is one of determination and perseverance – from humble beginnings to a successful career and loving family.